Watchdog releases report detailing allegations of shocking rights abuses in Indian administered Kashmir
Of 368 people killed, 80 were civilians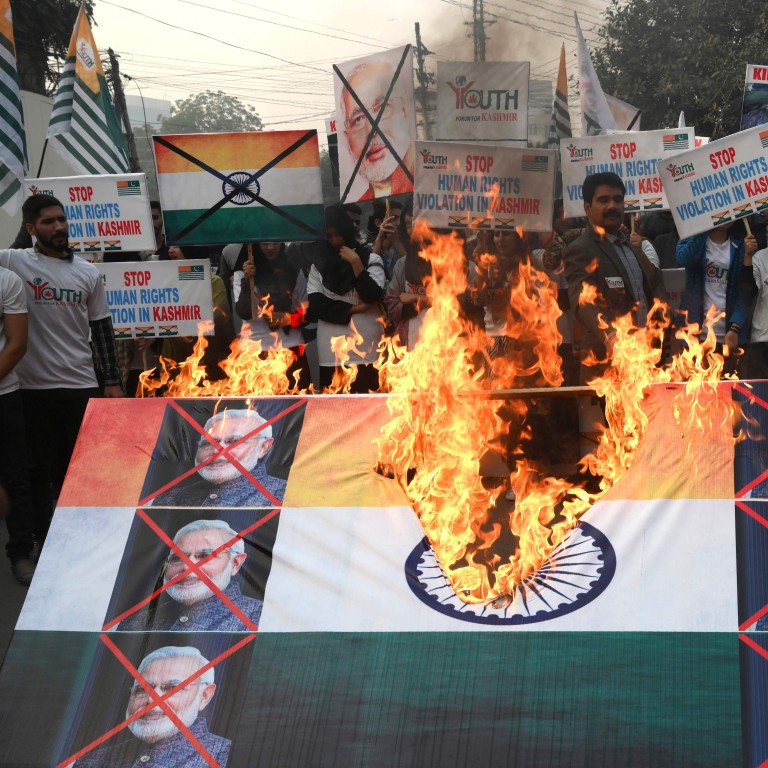 Beaten, stripped, lips sewn up: a bleak year for human rights in Kashmir
Watchdog releases report detailing allegations of shocking rights abuses in Indian administered KashmirOf 368 people killed, 80 were civilians
As the world celebrates a new year, Indian-administered Kashmir is still struggling to make sense of the traumas of the last one.Some 368 people were killed in Kashmir in 2019, according to an annual review by the human rights watchdog Jammu Kashmir Coalition of Civil Society. Of these, 80 were civilians, 159 were militants and 129 were government forces' personnel.
The watchdog's report raises shocking allegations of torture by government troops that include detainees being beaten, stripped naked and in one case a teenager having his lips sewn up.
The report makes grim reading for the region, which has been racked by separatist-driven conflict for decades but has seen an uptick in violence since August, when the government revoked the partial autonomy of the erstwhile state of Jammu and Kashmir and divided it into two federal territories – Ladakh and Jammu and Kashmir.
https://www.scmp.com/week-asia/politics/article/3044942/beaten-stripped-lips-sewn-bleak-year-human-rights-kashmir